YOU'VE
got so much to offer this world! 
Believe me, it's time for you to be the person
you know in your heart and soul to be.
↓




Time for you to let go
of what no longer serves you – what is outlived in your life (limiting beliefs, negative thinking, destructive behaviours, feelings of victimhood, rejection, anger, jealousy, bitterness, fears, anxiety, etc.).

*****

Time for you to welcome 
what is unlived in your life, new experiences that fuel your soul's purpose, express your passions, and bring
happiness into your life. 

*****

Time for you to get unstuck
and learn to welcome change as part of life in order to actualize your aspirations, reach your full potential
– realize your purpose in life.

*****

What you need is what everyone needs… COURAGE. 

Courage to change what you want to change in your life. 
The thing is… you're the only one who can do this for yourself.  How?  By choosing to develop your ability to influence your own thoughts and behaviours in life – your self-leadership ability. 

Let us inspire you to build the courage you need to make the changes you want to make in life. 

Check out our simple approach and 3-step strategy. 
 


The benefits of self-leadership…


Your self-leadership ability gives you the freedom to decide the way you perceive, and want to experience life.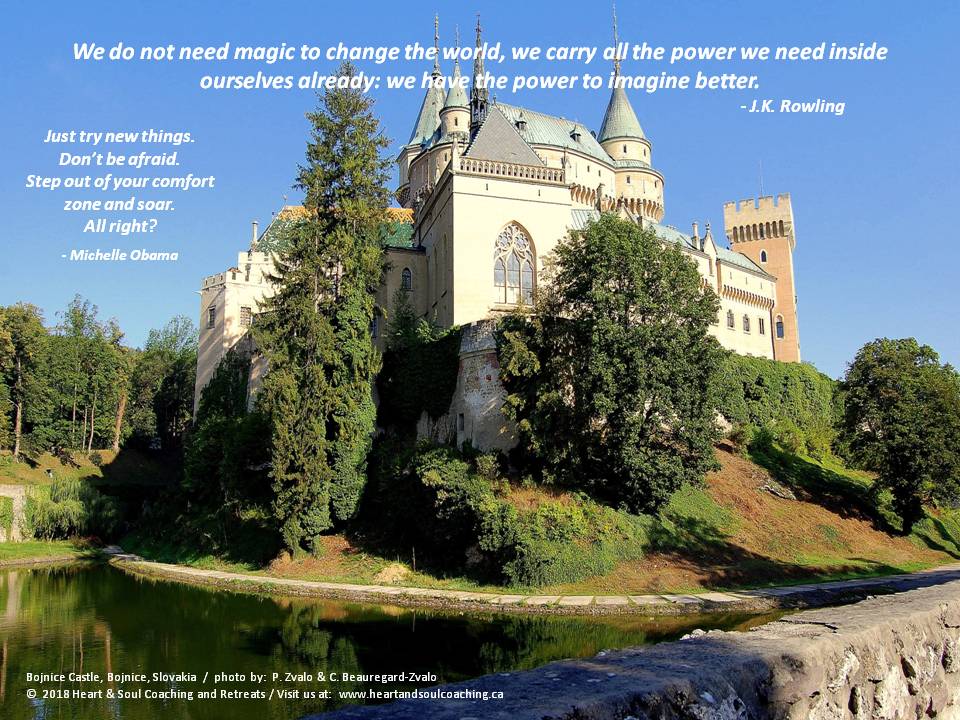 Self-leadership creates a sense of agency that encourages you to make positive choices that motivate forward momentum towards creating meaningful and rewarding experiences, that eventually become a life filled with fulfillment and happiness.

Self-leadership helps dissolve old patterns of repression and encourages self-expression.

Learn more about the key qualities required for developing your self-leadership ability.


 In oneself lies the whole world, and if you know how to look and learn,
the door is there and the key is in your hands. 
-J. Krishnamurti 

Time for you to make a choice!

Are you wanting to experience something new or different
in your life? 

If so, let us help you to stop overthinking and start doing. We'll help you stop doubting yourself and start believing in your ability to create a fulfilling and happy life for yourself.  Remember, you're always one decision away from
making that positive change.   

Here's the thing, if making the change you want to make in life is important to you, you'll make it happen.
If it's not important, you'll continue to find excuses because we all know that it's a lot easier to feel sorry for ourselves
than to face our fears and take action. 

Problem is the more you focus on feeling sorry for yourself,
the more the brain mirrors it back to you.  Listen to your inner voice and honour it by taking one small step in the direction
you want to go.  

You know you're ready for this change, you've been ready
for a long time.

Stop listening to your fears and start listening to what your heart is telling you. Trust me, it knows you best. 


It's about making choices and following up with actions that are authentic and aligned with your own values. 

It's about exploring each and every moment in life and chasing them all the way to your dreams.  


Learn more about our Choice Life Approach™ Model, Strategy and S.O.U.L. Practice™.
---


↓



Nobody's going to do your life for you.
You have to do it yourself, whether you're
rich or poor, out of money or raking it in,
the beneficiary of ridiculous fortune
or terrible injustice.
And you have to do it no matter what is
true. No matter what is hard.
No matter what unjust, sad,
sucky things befall you.
Self-pity is a dead-end road.
You make the choice to drive down it.
It's up to you to decide to stay parked
there or to turn around and drive out.
-Cheryl Strayed



↓



Don't do it alone.
 Let us help you make the changes you want to make in life.
It really does start with you investing in yourself.

↓


Learn more about our events, experiences, services and products
– click on image below…


– or click on individual images below to go directly to...



*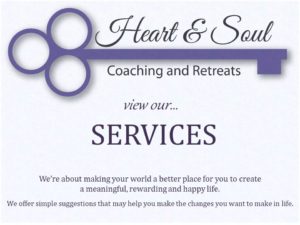 *
 *  




Get inspired!  Purchase our 2019 calendars with one-of-kind photos – breathtaking moments captured along our journey, accompanied by contemplative quotes taken from our Coach's Quotes Corner collection.  Place your order soon.  Our calendars make great Holidays gifts and easy to mail for those out of town family members and friends.  Yes, back by popular demand, we added our daily S.O.U.L. Practice™ on the back cover to inspire you to create a fulfilling and happy life.  


Check out  our Heart & Soul Inspiration-in-a-box Life Coaching Kit™ filled with all kinds of goodies.  No, I'm not telling you what's inside.  Click on the link and find out on your own.  Besides, if you've visited our website before, you know that all of our events, experiences, services and products are designed to help you create meaningful and rewarding experiences throughout life. Go ahead, check it out!  Another great gift idea.



↓







Disclaimer: While Heart & Soul Coaching and Retreats™ respects all faiths, organized religions, atheism, agnosticism, we simply come from an unbiased perspective. Our intent is to offer information of a general nature through our tools, techniques, events, experiences, products and services to help people with their search for emotional, physical, and spiritual well-being.    
The advice found on this website is not to be used as a form of treatment for medical, emotional or physical problems. 
Always seek the advice of your physician.  Thank you! 


↓


Get inspired!
Don't wait until tomorrow, start today.
Invest in yourself.  You deserve it.
---
Heart & Soul Coaching and Retreats

Ottawa, ON
Canada 
(613) 739-0009
christine@heartandsoulcoaching.ca
www.heartandsoulcoaching.ca                                                                                                                                                                                                                                   ICF ACSTH
We are bilingual. / Nous sommes bilingues.                                                                                                                    ©  2018 Heart & Soul Coaching and Retreats ®
Follow us and like us on:
facebook_account linkedin_account