Ladies and gents… don't postpone your

happiness another day!


Happiness starts with you believing and investing in yourself.

Single and like to travel?  Coupled with a partner
that doesn't like to travel but you do? 

  

Come and discover…

our simple, yet exciting retreats delivered at
elegant inns, spas,
in quaint little villages surrounded by the beauty
of Mother Nature's
vineyards, lakes and hills.


Join us and learn more about nurturing your 'self' → self-love → self-worth
→ self-reliance.  Come… follow your heart, and rediscover your soul by creating meaningful moments that bring you happiness, and  connections
that may evolve into friendships.





Why do this for yourself?

Question is…
why not?

You're worth it…
and you deserve it!




ONE-DAY HAPPINESS RETREAT

Come and discover why
self-care emboldens you to be the person you know in your heart and soul to be.  Nurturing your self-care has you feel loved, worthy and self-reliant.  Practicing self-care is the key to establishing the freedom you need to feel and be happy in life.  And, how about discovering this while visiting new places!


Learn more…
TWO-DAY
SELF-LEADERSHIP RETREAT

Come and discover why key qualities of your self-leadership ability empowers you to make choices that align with your values, and create healthy behaviours that support you to accomplish goals.  It's the power behind your self-care that engages you to set effective and resilient boundaries which enables you to live a fulfilling and happy life.


Learn more…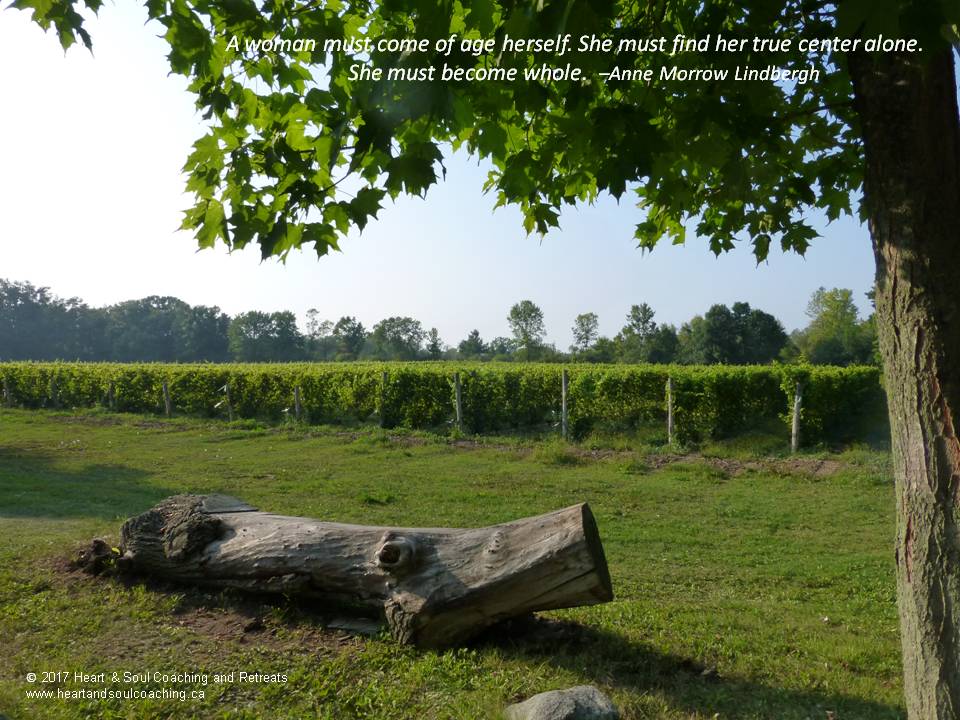 OUR SIGNATURE  
THREE-DAY RETREAT:
 
Women's Weekend Getaway in Wine County 

Want to create meaningful moments and rewarding experiences that your heart and soul will remember for a lifetime?  Join us in Prince Edward Wine County and take back some time just for yourself.   We share how to build the confidence and courage needed to develop life-changing skills that support you to live authentically, passionately and purposefully.   In our usual unconventional way, we engage you to practice these skills while participating in a winery tour, visiting the beautiful white sandy beaches of the Sandbanks and Presqu'île provincial parks, art galleries, shopping in quaint villages and much more.

Learn more…



Of course you can invite a friend or two along!

Retreat locations include Wakefield, Chelsea, and Aylmer spas (QC), Magog, Eastern Townships (QC), Calabogie (ON), and Prince Edward County (ON). 


Heart & Soul Coaching and Retreats®

Ottawa, ON, Canada
christine@heartandsoulcoaching.ca
www.heartandsoulcoaching.ca                                                      
                                                                                                                                                                                                                                                                                                   ICF ACSTH
                                                       ©  2022 Heart & Soul Coaching and Retreats ® 
We are bilingual. / Nous sommes bilingues.
Follow us and like us on:
facebook_account linkedin_account